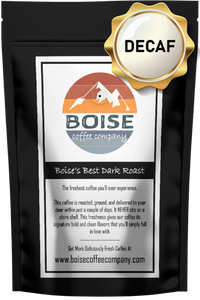 A dark, smoky, blend of beans from the best coffee regions in Indonesia & the Americas. This blend is roasted to the edge of perfection to give it its signature rich and balanced taste.

Every Boisean should have a bag of this roast on hand at all times.

*PLEASE NOTE - This coffee is decaffeinated. Enjoy our most prized roast decaffeinated to 99.9% caffeine free using the Swiss Water® Process.